Happy Monday y'all!
Two posts in two days?! I know...crazy right?!
Here are this week's Thanksgiving questions...
1. Tell us about your family traditions for Thanksgiving.
Growing up, we always had Thanksgiving lunch at my Mimi's or my aunt Mary King's. After lunch, my cousins, J, and I would always walk around the farm and enjoy the beautiful fall weather :)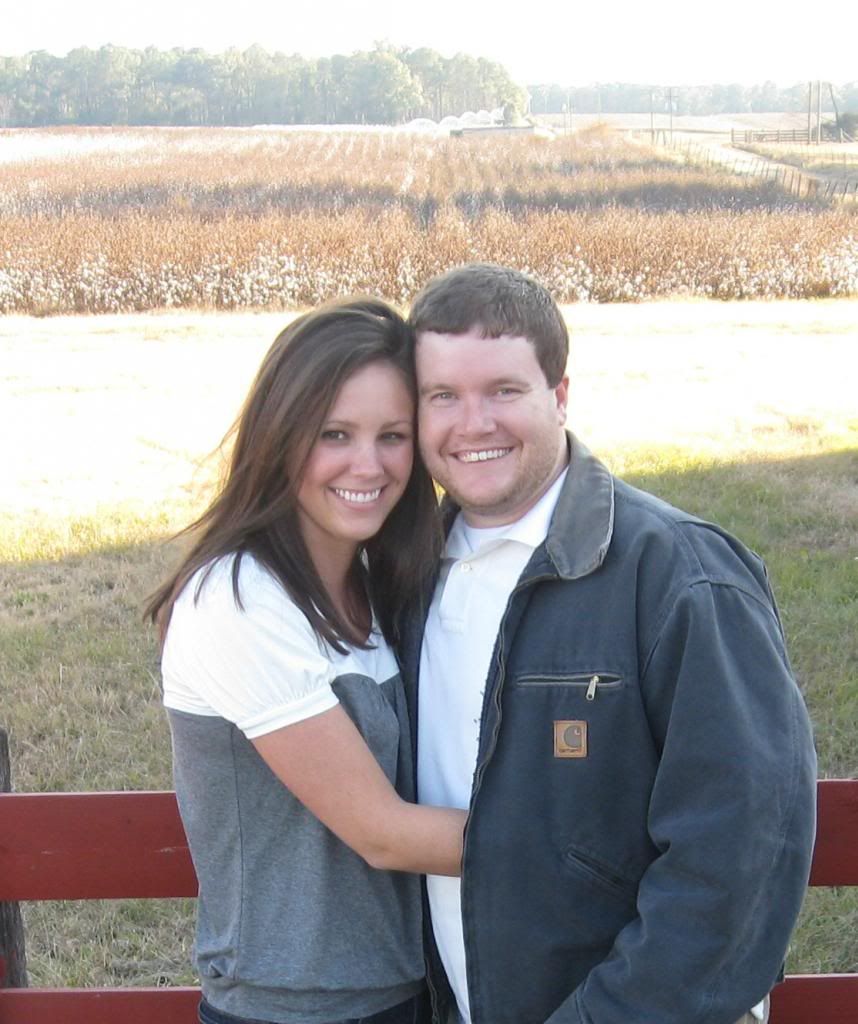 This year is the first year we aren't having Thanksgiving lunch in my hometown. Since my Mimi passed away in April and our little boy is due any day now, the fam is coming to our house!
2. Tell us about your favorite foods.
Oh gosh...I love it all! Turkey and dressing is probably my fave though :) Followed closely by my mama's boiled custard for dessert!
3. Show us a picture that reminds you of this holiday.
This is my Mimi's dining room table before Thanksgiving a couple of years ago...I'll always have wonderful memories of holidays spent at her house :)
This picture of the dirt road behind my Mimi and Papa's house also reminds me of Thanksgiving...
4. Tell us, do you wait to decorate for Christmas before or after Thanksgiving?
I wait! Thanksgiving needs its own time before Christmas takes over :)
5. Tell us what you are thankful for this year.
I just posted about
things I'm thankful for
yesterday :) But to sum it all up...I'm thankful for all the blessings God has given to me and my family!
Hope everyone is having a marvelous day!