Happy Thursday y'all!
About a year ago, I had my first giveaway. I gave away a copy of The Blind Side when I reached 100 followers :) and the super sweet
Mandy
won!
I've been meaning to have another giveaway but was trying to think of the perfect thing to give away. Then it dawned on me...
My super creative cousin MV has recently started making jewelry. She started her own little Etsy shop,
Sunchild Accessories
, and always has THE prettiest jewelry!
The necklace we have chosen to give away is this beautiful mother of pearl shell heart necklace...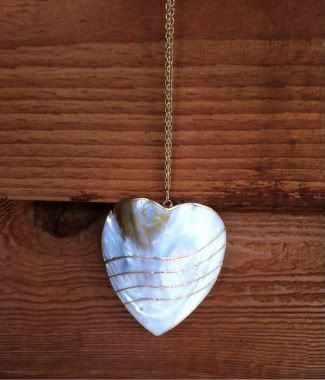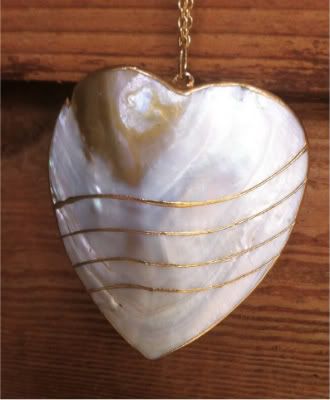 Thanks again MV for helping with the giveaway!
To enter, all you have to do is

be a follower

and

comment on this post

!
The giveaway will end Sunday at 5:00!
Thanks for being such wonderful followers and friends :)
Good luck!