Happy Friday y'all!
I've never played along with
Jen's
Favorite Fridays but I decided I would today.
Today's topic is favorite TV competition show.
Now, it's no surprise I do have lots of favorite shows! I have to DVR a few because they all seem to come on around the same time.
My favorite competition show would have to be Project Runway.
I just love Heidi and Tim is always cracking me up!
It's crazy to me how they sometimes give the contestants the wackiest challenges and the designers create such beautiful clothes!
Here are some memorable designers, challenges, and collections throughout the seasons...
Season 1
Austin Scarlett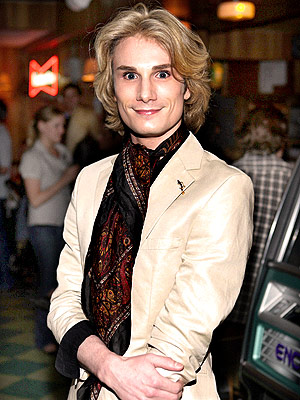 Although he wasn't the winner of Project Runway he did win the first challenge from the first season when he designed this corn husk dress.
Season 2
This season was probably one of my favorites. There were so many great designers!
Daniel Vosovic, Andrae' Gonzalo, Santino Rice, and Chole Dao were some of my faves.
Chloe ended up winning this season and had a beautiful collection!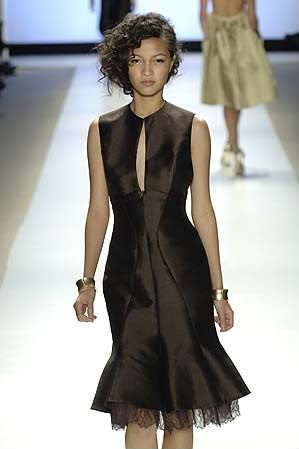 Season 3
This was also another favorite season of mine. The final four designers were all SO good!
Jeffery Sebelia was the winner of this season. Although there was some controversy around his win, I think, overall he had beautiful designs :)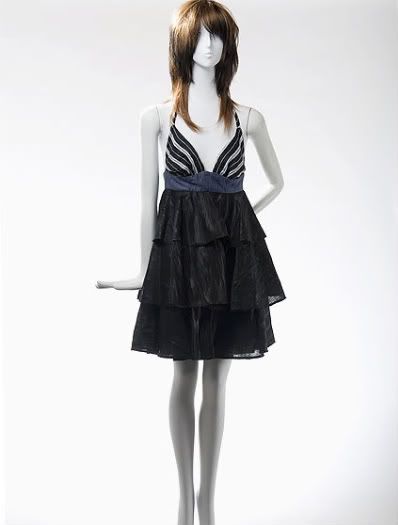 Season 4
Another favorite season of mine (Who am I kidding? I can't choose just one favorite!)!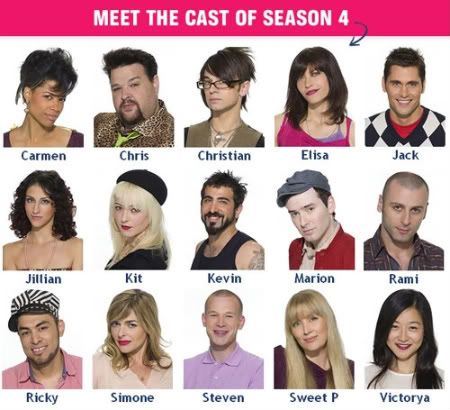 There were so many great challenges this season.
Challenges like designing a garment for Sarah Jessica Parker's Bitten line using only $15, creating a three piece menswear look (which they hardly ever do on the other seasons), designing an outfit for a woman who has recently lost a significant amount of weight, and, one of my favorites, creating a look from materials from the Hershey's store in NYC.
Christian Siriano was this season's most "fiercest" designer who went on to win at Fashion Week.
Season 5
This was just an okay season to me. The three designers that went to Fashion Week were Leanne, Korto, and Kenley with Leanne being the winner.
Kenley's collection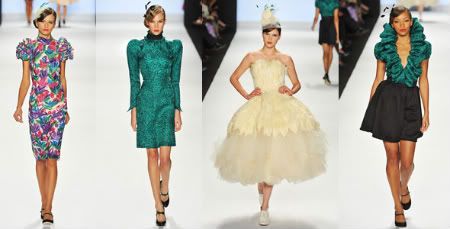 Korto's collection
Leanne's collection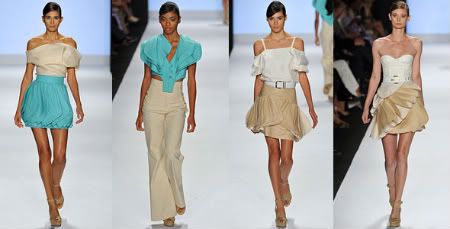 Even though this wasn't the most exciting season, these girls sure did make some beautiful clothes!
Season 6
This season was the first season to be switched to Los Angeles instead of New York City. This season was also switched from Bravo to Lifetime which caused the premiere episode to be delayed.
This season had some pretty good challenges, one of which was the newspaper challenge.
Check out some of these dresses made from newspaper...
Even though I liked Irina's collection that ended up winning,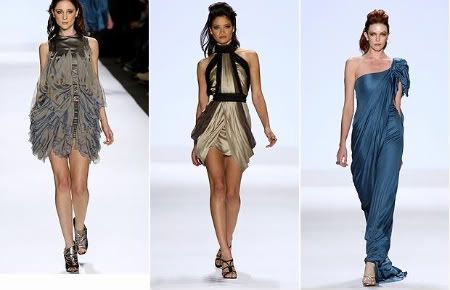 my favorite throughout the season was Carol Hannah.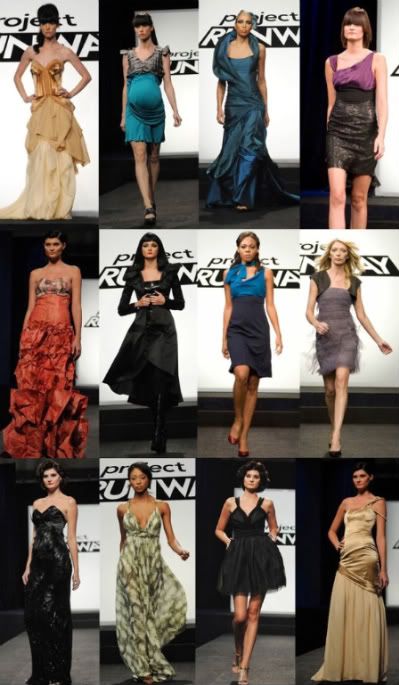 Season 7
For this season, the show was moved back to NYC which I really liked. This was an okay season which had some great designers like Seth Aaron, Emilio, Anthony, and Maya.
There were some fun challenges for the contestants on this season like designing a garment from a potato sack, designing an outfit for little girls, creating and designing their own fabric for a look, and to create a red carpet look for Heidi.
Aren't these potato sack dresses great?!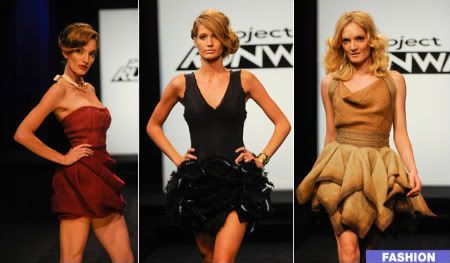 Anthony was my favorite designer...probably because he was just SO funny!
I'm glad Seth Aaron won even though he reminded me a little too much of Jeffery from season 3....
I'm sad this season is over but I already can't wait for season 8!
Hope y'all are having a fantastic Friday and have a wonderful weekend!
As Heidi would say, "Auf wiedersehen!"