Happy Friday y'all!
I'm sitting here looking out the window and wondering when it is going to start raining...it's gotten really dark and is thundering a lot :/
I'm also watching the Dave Matthews Band live at Piedmont Park in Atlanta on some channel I've never even heard of.
J and I just love Dave :) We've been to a couple of his concerts in Atlanta and one in Nashville. J's seen the band more times than I have and even saw him in New York a few years ago.
As I'm listening to all his songs, I'm reminded of how good he is and how much I love his lyrics.
Here are just some of my favorite lyrics (click on the bold titles to see the video!)...
"Turns out not where but who you're with that really matters."
"You're the love of my life and the breath in my prayers."
"There are bad times, but that's okay, just look for the love in it, don't burn the day away."
"Sweet like candy to my soul; sweet you rock and sweet you roll."
"Celebrate we will for life is short but sweet for certain."
"I could never love again so much as I love you."
"What I want is what I've not got and what I need is all around me."
Jimi Thing
"What's the use in worrying, what's the use in hurrying."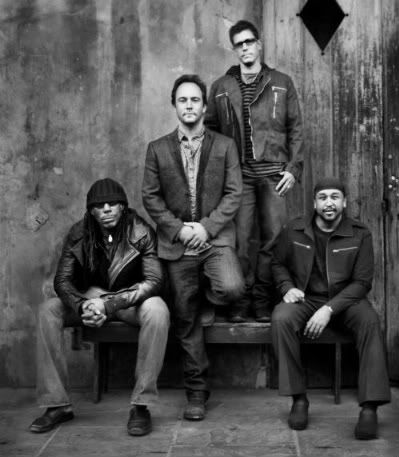 Hope everyone has had a fantastic Friday!