Happy Tuesday y'all!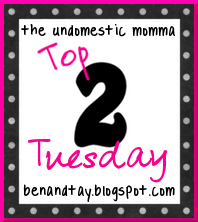 So here are my random facts...
1. I
have
to shave my legs every night. I can't stand the feeling when they're not shaved. I use the Schick Quattro Titanium razor and it does a great job!
2. My ears have never been pierced. My mama never took me when I was little and I never did it when I got older. I just never got the urge to get them pierced! I have a few pairs of clip-on earrings but it's hard to find cute ones. I lucked out and found a really pretty pair for our wedding.
(Not a great shot of the earrings but they were sparkly and dangly :) ).
Today is also our 10 month wedding anniversary!
I love having month anniversaries during our first year of marriage :)
He surprised me yesterday with this Bible charm for my Pandora bracelet.
Hope y'all are having a terrific Tuesday!