Today is this girl's 22nd birthday!
I met Sam when I was a junior in college. She joined our sorority and we just started hanging out.
We then became roommates for the next two years :) She was also a bridesmaid in our wedding.
Here are just a few pics from over the years...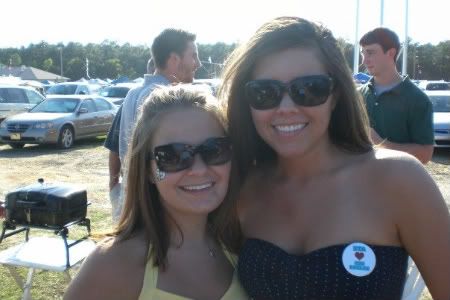 Tailgating a couple of years ago.
Bridesmaids in our roomie Jessica's wedding.
A random night that I actually went out!
In Boone, NC for a football game.
Love you little Sam!
Hope you have a wonderful birthday!