Happy Thursday!
Only one more day until the weekend :)
We're going home-home this weekend so I'm pretty excited about that.
I have a few random thoughts on my mind today so here they are!
Yesterday was my Mimi's birthday. She celebrated 86 wonderful years!
One of my fave pictures of us together a few years ago.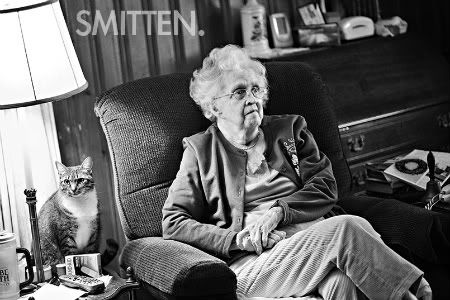 A recent picture of Mimi. This pretty much sums her up...in her chair with her cat, Pringle!
On another note, I am in
love
with these dresses!
I sure don't need to spend any money but they are all just too presh!
Although I didn't need this, I went I got a cookie dough blizzard from DQ today.
It sure was yummy though!
J should be home in about an hour or so :) We'll cook supper and then watch Grey's and Project Runway.
Hope everyone is having a terrific Thursday!