...to our mountain house we go!
We are leaving in a couple of hours to go to northeast Georgia to my family's little cabin.
We're meeting my mom, aunt, and grandma and I'm super excited!
I love going up there to relax, sightsee, and see all the pretty leaves :)
We're going to Highlands one day, Helen & Anna Ruby Falls the next day, and then downtown on Saturday for the Halloween parade.
Here are some pictures from some of our previous trips to our cabin and the mountains.
on the front steps of the cabin.
one of our favorite overlooks.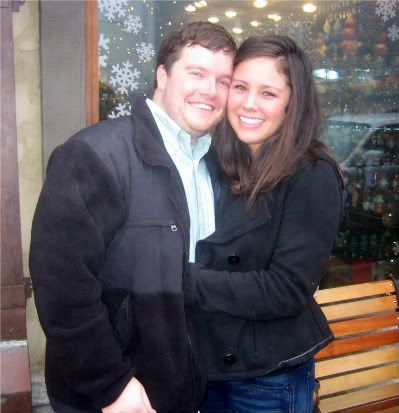 in front of our favorite Christmas shop!
our first trip to the mountains together :)
me and daddy.
Hope everyone is having a wonderful Wednesday!